A haircut is the delicate process by which the foundation for a hairstyle is created; and it's why it's so important to have scissors that work like your own fingers do, as if they are part of your own hand. Compared to the rest of the world, I feel the cycles of hairstyle trends in Japan change quite quickly, and styles are adopted more quickly, too. With this in mind, the staff at my salons requires various qualities of their scissors.
The fact that Kikui creates each pair in accordance with a stylist's individual needs is one of the reasons that I recommend them to my staff. These scissors have the sharpening methods, edge, durability, and sophistication that Japan has been known for since it began creating bladed objects. And Kikui excels in every category.
Having visited their factory multiple times, my main takeaway is always the passion that I feel for Kikui's scissors, and the love that its artisans feel toward their hand-crafted products. With this understanding of their core philosophy, I have proudly used Kikui Scissors products for over 30 years.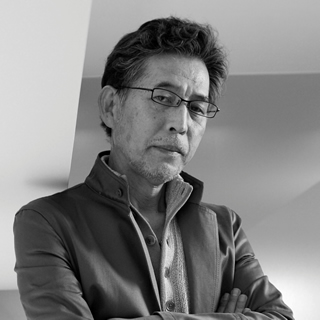 Takeshi Shirasugi / President, ZOE Co., Ltd.
Takeshi moved to England after graduating from beauty school in 1975. At the time, he worked as a stylist at a famous London salon that had been named one of the Best of Britain. In addition to salon work, he was involved in magazines and fashion shows, and was even named Chief of Hair at the "Drape Magician" Gunyuki Torimaru fashion show. He opened the first ZOE salon in 1980 after returning to Japan, and quickly gained popularity for the cutting style he learned in England. Today he is not only the owner of three ZOE salons, but also works to train the next generation of stylists as a beauty school instructor. Takeshi has also utilized this styling experience in his sketches, created using cosmetics, winning awards in numerous contests.
website
Favorite Models