In work, your choice of tools is an important one.
The special-order thinning scissors I use, for example, cut just the right amount of hair, make it difficult to find where the cuts were made, and are crucial for delicate finishing touches. At fashion shows, cutting models' bangs with the Co5.3 is easy and creates clean, precise lines. Having a tool that is as easy to use as my own hand is a lifesaver in tricky situations.
Of course, caring for your tools is also crucial. It can also be helpful in having an understanding of the condition they're in. With this understanding, you'll always have an indispensable partner when you need one the most.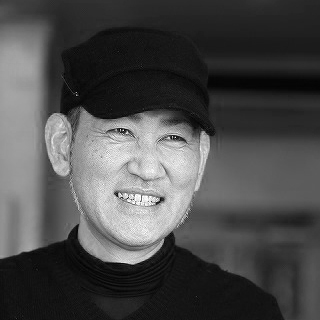 Shingo Tokai / President, MAKE UP HAIR Direction
1997 Opened MAKE UP HAIR Direction
Based in Kansai, Shingo works as the hair and make-up chief for multiple brand fashion shows each season, for brands including Christian Dior, HERMES, and CHANEL.
Favorite Models
Co7.0-PWR
Co5.3 L/S
5.7-inch thinning scissors (special order)